Symbol of China's "semiconductors boom", Ziguang Group has finally begun restructuring. A bankruptcy petition has been filed by creditors to restructure the group.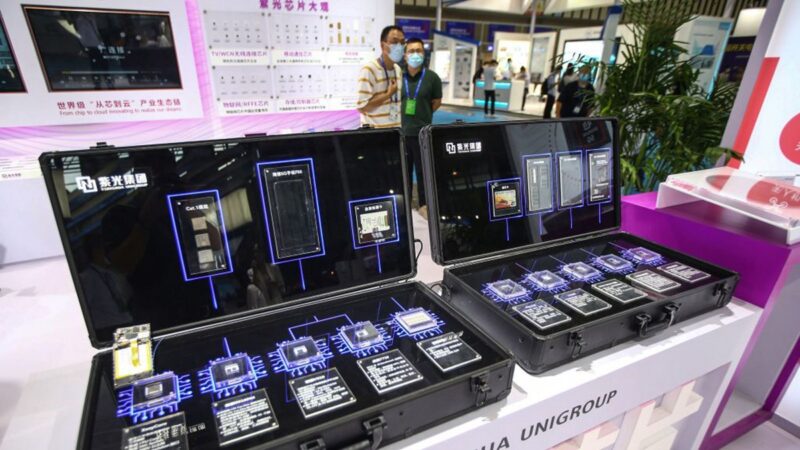 According to a representative of the Ziguang Group, "The filing of bankruptcy restructuring by creditors will not affect the daily production and management activities of the group's subsidiaries." "Currently, all business operations of the group are normal."
The group also argued that it was unclear whether the court would accept its bankruptcy restructuring application or whether it would enter into a restructuring procedure. In a statement, "We will actively cooperate with the courts, promote debt resolution and protect the legitimate rights and interests of creditors."
Ziguang Group is a semiconductor company established in 1988 by Tsinghua University (51% stake) and Beijing Chenkun Investment (49% stake), two of China's leading science and engineering universities. After being separated from the school, it has become a de facto state-owned enterprise, and China's State Council now oversees its effective management.
Tsinghua University established Changjiang Memory (YMTC) in 2016 and merged it with Wuhan New Semiconductor Manufacturing (XMC) to become a Chinese NAND flash integrated semiconductor company. The term IDM refers to a company that does everything from semiconductor design to sales and distribution. XMC also garnered attention during Chinese President Xi Jinping's April 2018 visit. In addition to Tsinghua Uni, Hefei Changshin Semiconductor (CXMC), a DRAM IDM company that opened in the same year, promoted the localization of memory semiconductors in China.
Together with local governments, Qingwa Uni also established three memory semiconductor IDM companies, Ziguang-Nanjing, Ziguang-Chengdu and Chiguang-Chongjing, in order to become China's largest memory semiconductor company. Tsinghua Uni's subsidiaries include semiconductor design company Ziguangguosin, cell phone semiconductor company Ziguang Electric, and information technology (IT) company Ziguanggufun. The university has also completed large-scale mergers and acquisitions (M&A) with Western companies such as French smart chip makers Langseng, Hewlett-Packard, Western Digital and Spreadtrum.
According to China Securities Times, Tsinghua Unigroup's total assets were 300 billion yuan (about 53 trillion won) at the end of 2019.
Tsinghua University has rather caught up with these aggressive investments and reckless expansions. Due to the difficulty of getting semiconductors in a short timescale, and because government support has reached its limit, these companies have been in debt for years.
If the court accepts the court's bankruptcy rescue petition, Tsinghua Uni's management will step down.
For MetaNews.